You're not logged in
To gain access to all your products, please
login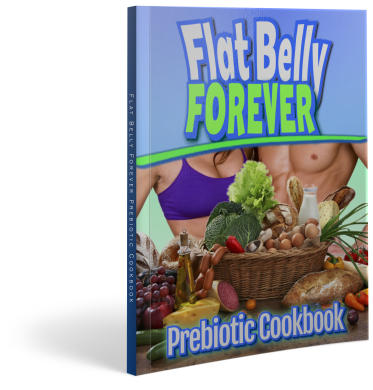 If you're looking for enjoyable and even gourmet fat burning and gut friendly meals you can use along with the FBF protocols or after you have completed the program to keep your gut health in tip-top shape, The Prebiotic Cookbook is your answer. There's no need to spend time and money researching meal combinations for tasty and interesting prebiotic recipes when we've already done all of that for you.

This extremely unique, one of a kind cookbook has been developed using research that reveals what Flat Belly Forever members consider the most flavorful metabolism boosting foods in the program.
Then we took that information much further and used it to design delicious mouthwatering recipes that are jam packed with healthy, gut balancing, fat burning PREBIOTICS.

Featured in this cookbook are 111 recipes including breakfast, lunch, dinner, dessert, snacks and cocktails that promote healthy gut bacteria profile and the long term weight loss you want. These foods will help promote a healthy balance of gut bacteria while helping you burn fat much more efficiently.

Having healthy and balanced gut bacteria this day in age is rare, yet it is one of the most important things you can do for your weight and your overall health. And now you can help turn your friends and family into healthy, fat burning machines for life with our creative and delicious recipes you can add to your own gourmet repertoire.